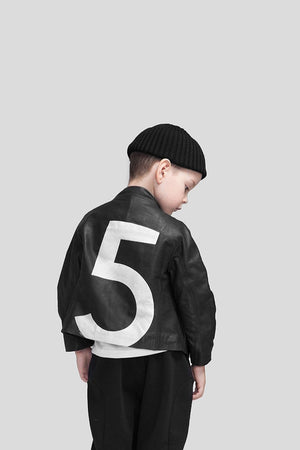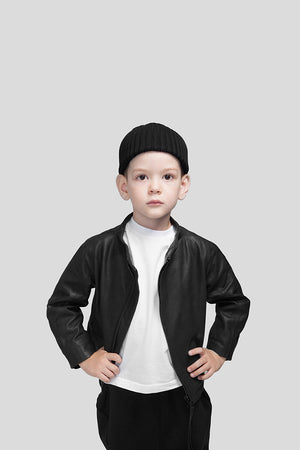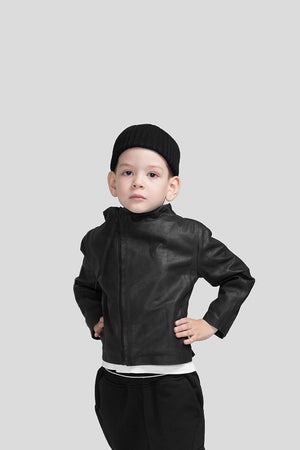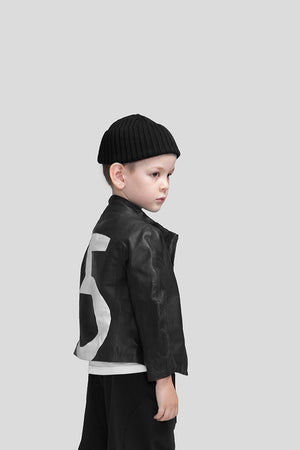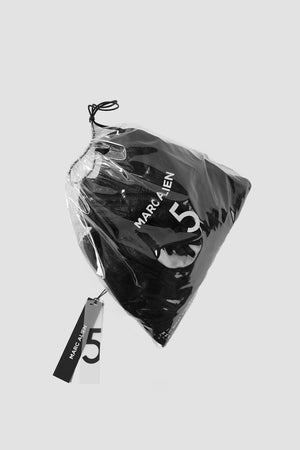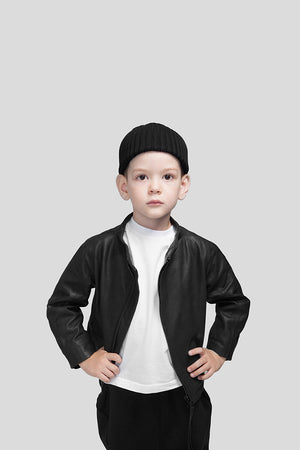 MA_CB1801_110
Children's jacket from soft matt leather.
Hypoallergenic for children.
Direct zipper in the middle.
Short collar cm.
Curved sleeve in the elbow area.
Side pockets in seams \ height cm.
Material /  Leather.
Lining / cotton /  polyester.
Zippers Ykk \ japan.
Thread \ super proof saba Amann \ Germany.
Color \ black.